Rental Yield Along the North-South MRT Line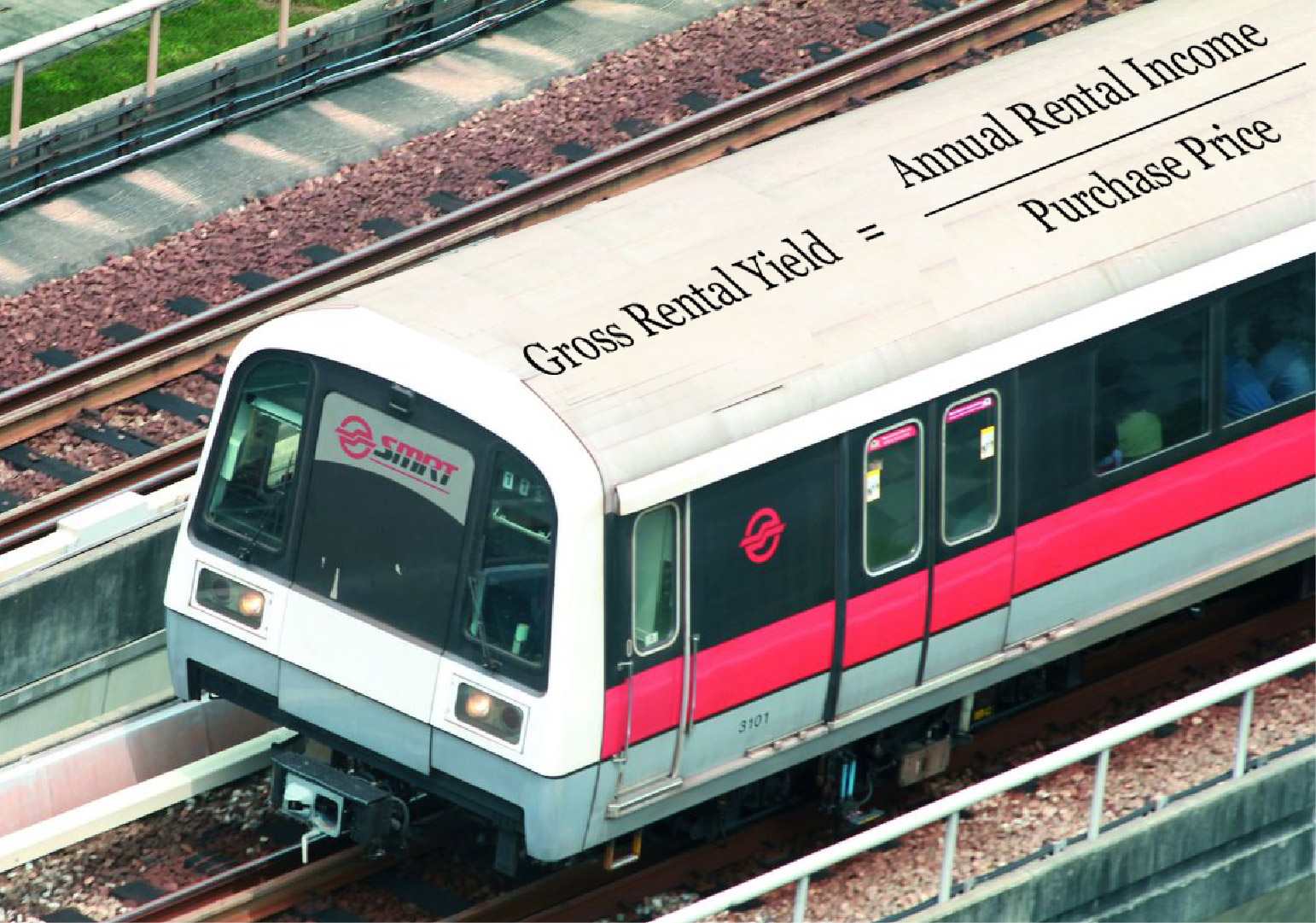 Landlords are watching this number very closely as a drop in rent means a decline in their income.
A decline in income leads to a decline in gross rental yield, which is defined as annual rental income divided by the home's purchase price.
While a landlord can try to offset a decline in income with a reduction in expenses and taxes, a decline in rent is not good.
What makes for a good gross rental yield is subjective. It depends on the investor's objectives, risk tolerance, and the returns available from other asset classes.
For example, in a low interest environment in which cash yields below 1%, you might consider a 4% gross rental yield justifies the hard work and risk of being a landlord.
However, if you can get a 7% return on stock with the same level of risk, you might decide to place your money in stock rather than in real estate.
Or, maybe you will invest in both stock and real estate, as you are happy with the 4% gross rental yield as part of a diversified portfolio of cash, stocks, bonds, and property.
While we cannot tell you what a good rental yield is for you, we can show you what the median gross rental yield for various locations around Singapore.
Here, we list the gross rental yield for apartments within one kilometre of an MRT station on the North-South line.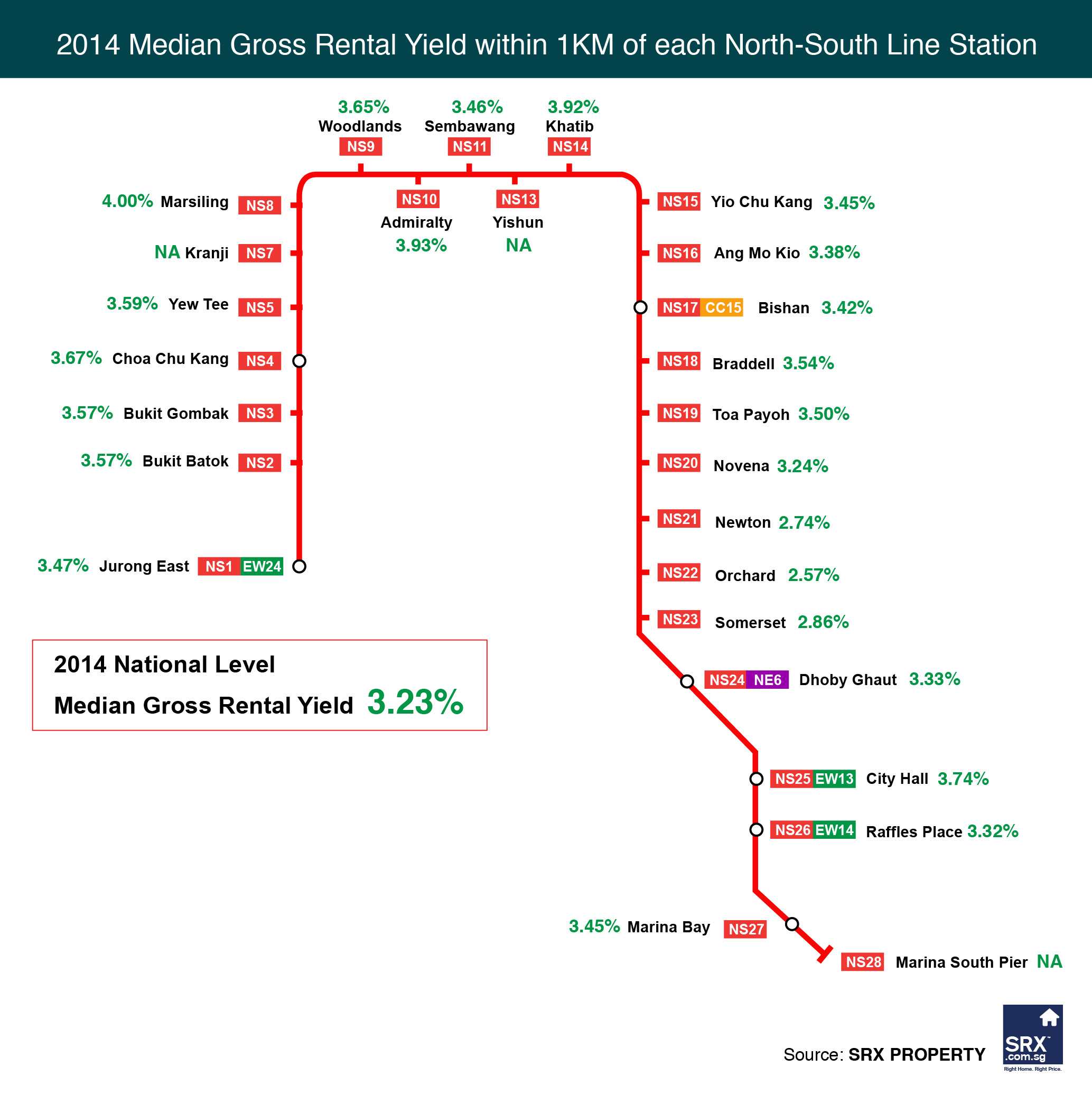 As you can see, apartments near Marsiling MRT station have the highest median gross rental yield at 4%. The lowest, at 2.57%, can be found within one kilometre of Orchard MRT.
In reading this graphic, note that the rental yields reflect what a landlord would get if he or she bought the home in 2014 and immediately rented it out. As a result, you can approximate what you could get in rental yield if you were to buy near the North-South line today.
(For more information on the methodology used in this graphic, visit SRX Research.)
What you end up earning for a rental yield ultimately depends on you.
If you get a good deal on the property, keep your expenses down, and offer a home that will command an above average rent, then you can outperform the median gross rental yield.